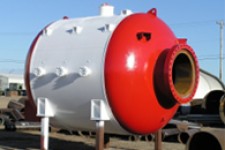 News
•
updated: Jun 15, 2016
Atlas API Training courses save time and money whether preparing for an exam or seeking professional development hours. Course are all online and can be taken anywhere at any time. All API classes (present and upcoming) are exam preparation courses. They also provide professional development hours for engineers and CWI 9 year renewals as well.
CWI prep course and NDT certification classes are under development. Basic Geology, Advanced Geology, Process Heater Fundamentals, Introduction to Quality Control, and Introduction to the Oilfield Course are academic courses that are also being produced at this time. A certificate of completion is provided on request upon completion of all courses. Instructors are industry professionals, not just academic instructors.
Please opt in for our newsletter and receive information on our latest course offerings, discount codes, company discounts, group discounts, and industry related news.
Share: