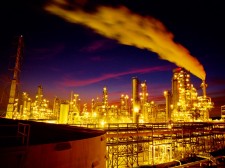 The 5-day Houston area classroom API training is combined with Atlas' comprehensive online course for greater retention
Houston, TX, June 27, 2017 (Newswire.com) - In another wave of expansion, Atlas API Training announced today the launch of their scheduled classroom API Exam Prep Courses to complement their extensive on-site and online training options. The first wave of scheduled classroom training will occur in the great Houston area with additional cities added over the next several months.
The combined Atlas API training programs offer unique benefits to the petrochemical refinery pipeline industry through 5-day scheduled classroom sessions combined with the full Atlas online training curriculum.
The initial offering of scheduled classroom courses will take place at the Team Technical School at 200 Herman Drive, Alvin, Texas (Houston Area) and focus upon:
API 510: 08/28/2017 - 09/01/2017 Alvin, Texas (Houston Area)
API 570: 09/25/2017 - 09/29/2017 Alvin, Texas (Houston Area)
API 653: 10/23/2017 - 10/27/2017 Alvin, Texas (Houston Area) 
According to Hannon McLeod, president of Atlas, "Safety and proficiency are the hallmarks of the Atlas brand. In our revolutionary approach to training, our new scheduled classroom training courses are combined with the Atlas comprehensive online training module to produce the very best learning combination available in the industry. This allows the student to prepare before the scheduled classroom sessions and to review the course at their convenience. This enables the student to prepare for a certification exam much more thoroughly than a conventional classroom course alone."
About Atlas API Training
Established in Houston in 2014 by Hannon McLeod and Oran Lewis, Atlas API Training provides online and on-site petrochemical and power industries exam preparation courses for advanced industry certification. Over the past two years, Atlas has received multiple requests to expand their offering of advanced API certifications and is now developing additional industry specific training courses that will soon be available.
Our online and on-site training arm now consists of 84 courses, and are designed to give students the best opportunity to pass the critical certification exams. All courses are frequently updated to reflect the most current industry specific changes and testing parameters. In the effort to service the ever-increasing demand for on-site instruction, Atlas API Training has also expanded their instructor recruitment program. Contact hannon@atlasapitraining.com.
Source: Atlas API Training LLC
Share: